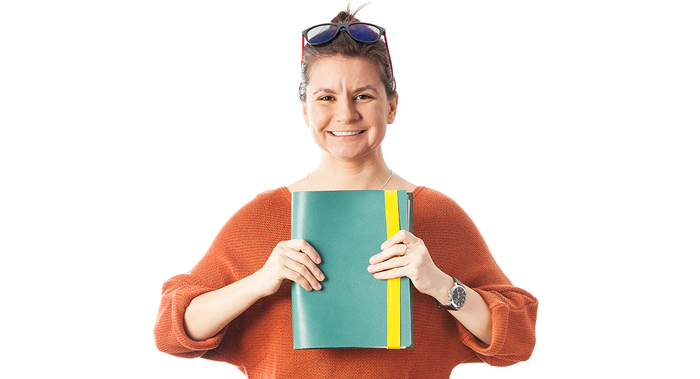 So they can PLAN WHAT THEY'VE LEARNED and to watch their progress 6 months after the event.
Don't let them leave empty handed !

You've worked so much to build an exciting event!
But how long will your attendees remember you AFTER it?
Now you have a way to be in their life daily, for another 6 months AFTER the event. Use this advantage to boost your visibility, and trust.
Need a re-design inside the Navigator?
We can do that! See below 2 tailor-made planners for events.
Ask us about a tailored layout, when you're requesting a quote.
Ask FREE Quote