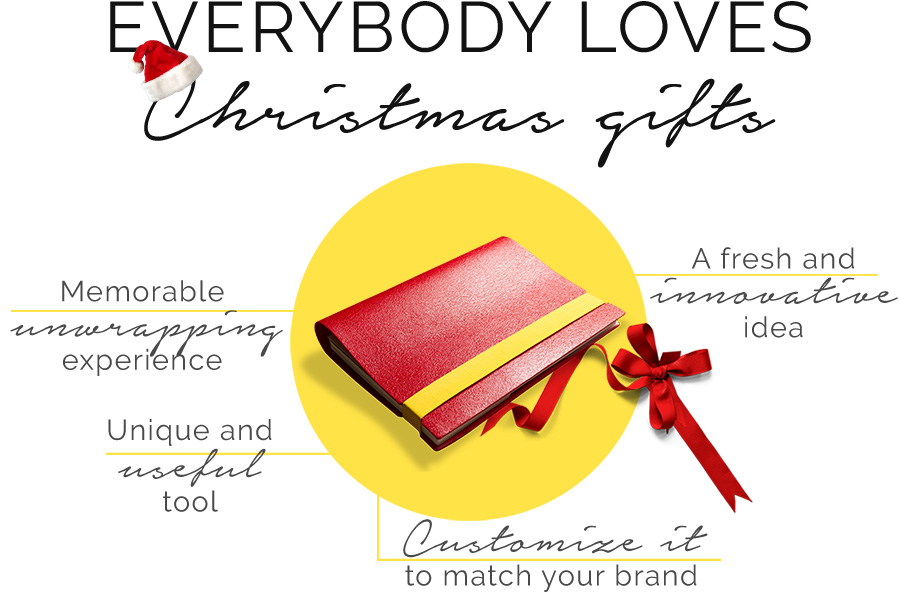 Our personalized navigator will leave an extraordinary impression on your clients, partners or top employees!
Catch them off guard and sweep them off their feet with this unique gift and its memorable unwrapping experience.


The hard-copy Navigator is so much more than a planner: it's one's personal coach, listener and motivator. 
All under one cover.
This handcrafted piece of art  is a powerful coaching tool made of two sections: a guided planner and a business notebook that you can use from morning to evening, at work, in meetings, in coaching, or at home. 
The satin ivory paper, the strong binder system, the black color theme and the functional design and inserts will make the usage of the navigator a powerful experience you'll love. 

To keep it's weight lighter, we decided to include only six month worth of planning. However, since we used the 3-ring bounding system one can always add / remove pages to make it as heavier or lighter as one's want. Plus, later this fall we will launch our Goodies Box program - an yearly subscription for users to receive the refills, every 6 months.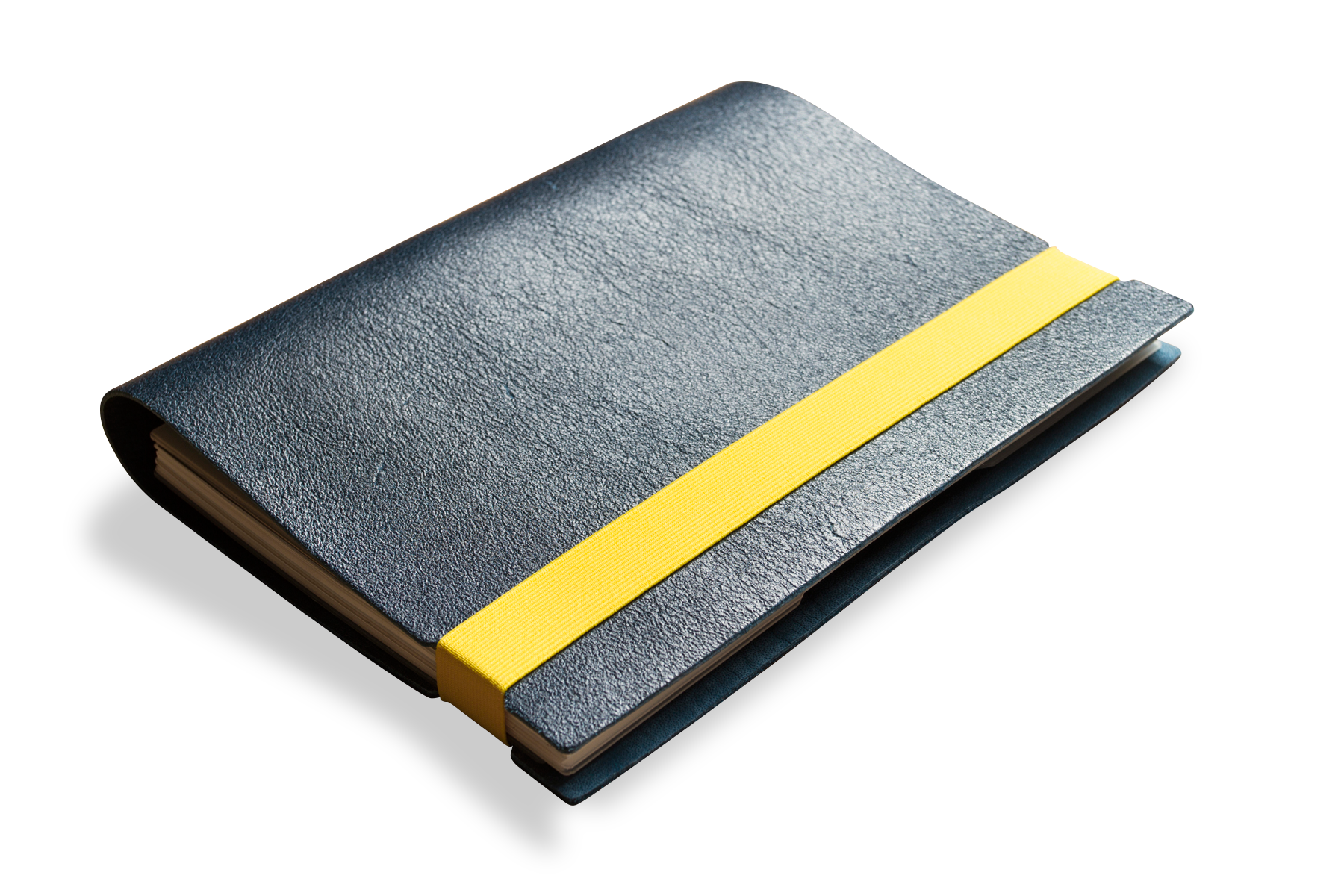 Features:
BLACK Leather cover (or ask us for a custom color)
6 Month planner includes:
The Navigator comes with a Business Extension that includes:
Customization available
Choose leather from available colors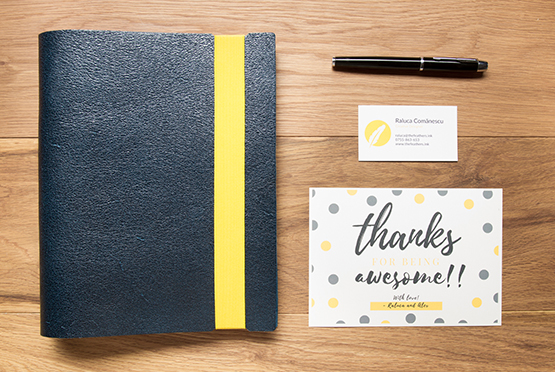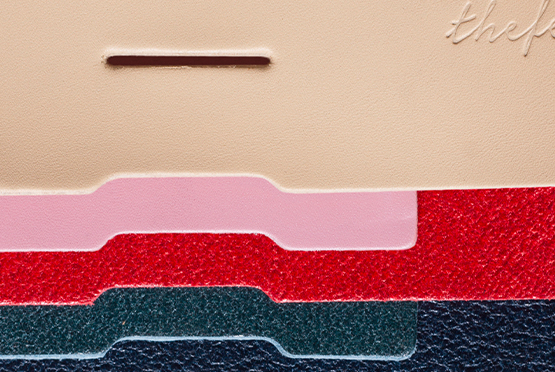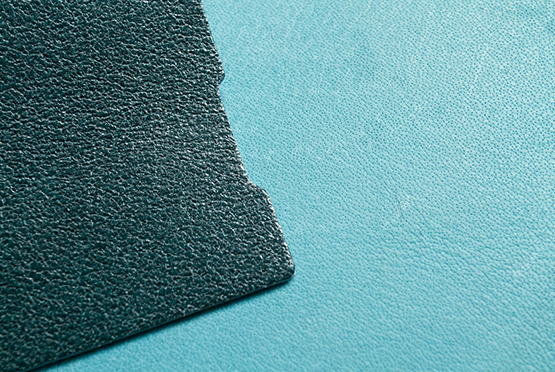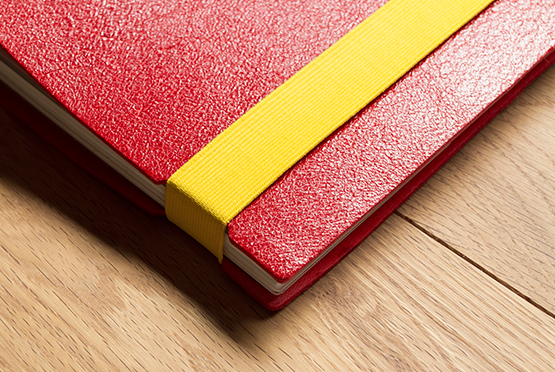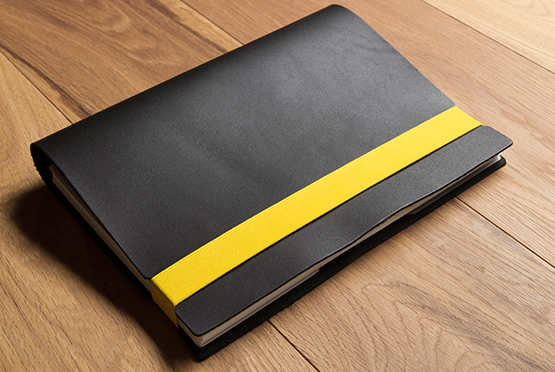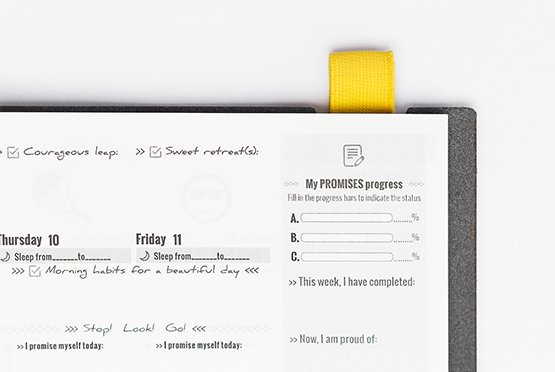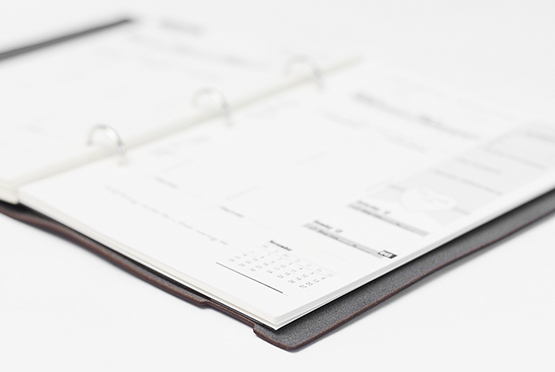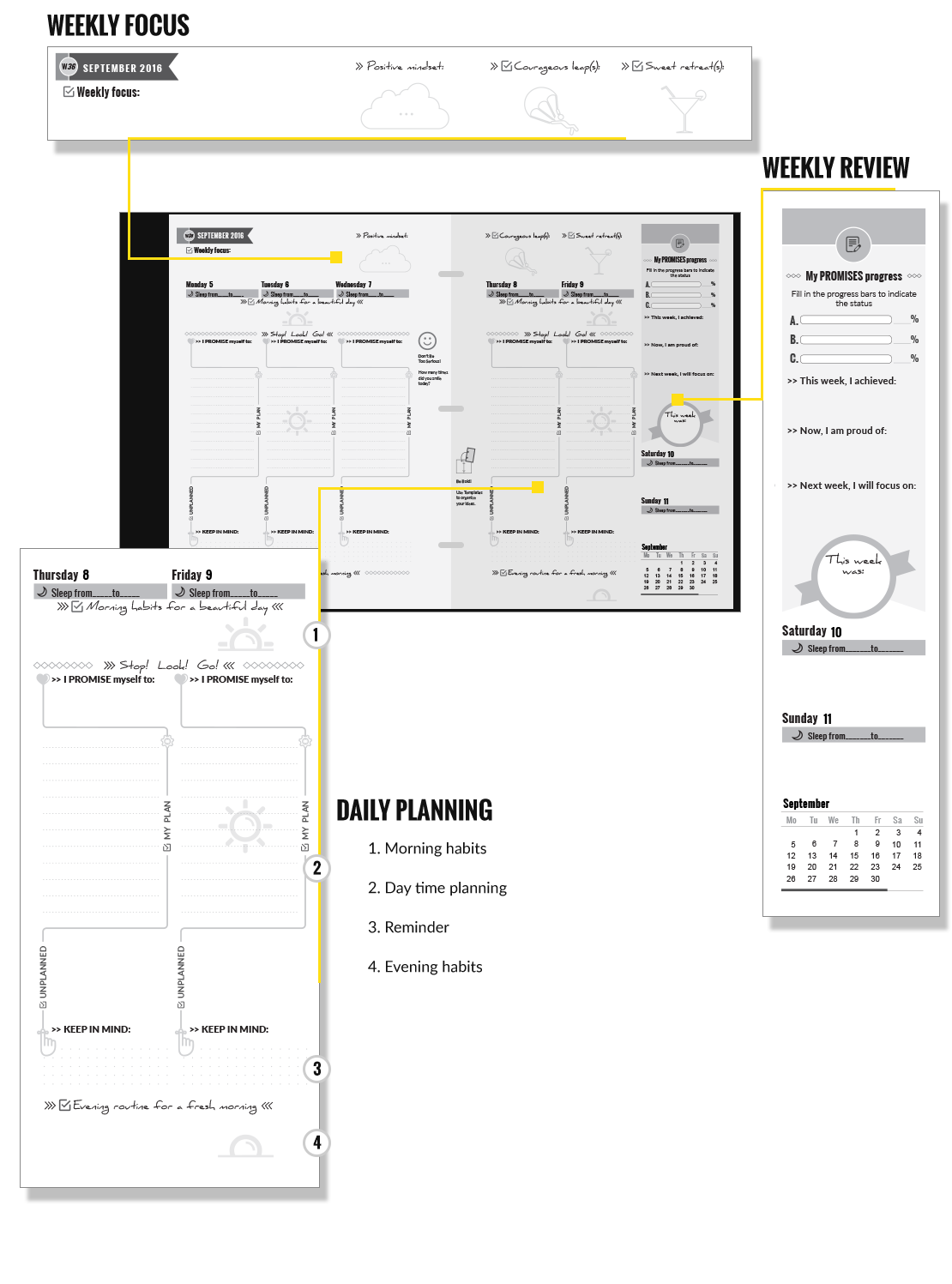 79€
per notebook (shipping included)
Manufacturing time: 45 days.
Need a bulk order?
Let's schedule a meeting to identify how we can suit your
needs and fit your budget.

- WHO ARE WE? -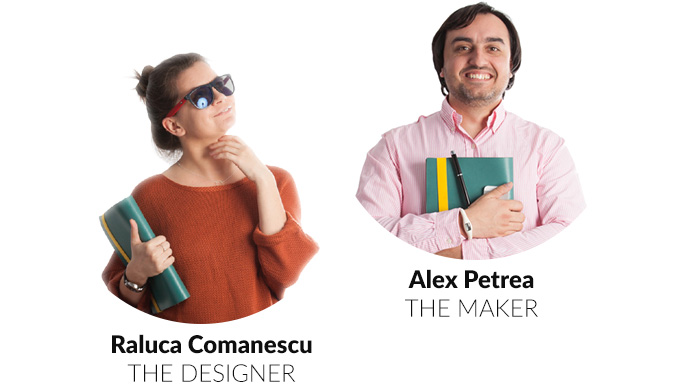 Holy, Batman, I'm so into planners! Back in 2014, I decided to start building the life I want and do things on my terms. So I designed the Navigator to help me with it. Today I get to see others using it to stay aligned with their goals, and it feels amazing. It's freaking huge! And this is just the beginning.
I've been working in the architectural field since I was in high school. I started my company back in 2008. Over the last years, we've built some pretty neat things for our clients. When Raluca asked for help to make the Navigators, I said: Hell Yeah! 
Contact Raluca:   Raluca@thefeathers.ink     Skype: comanescu.raluca      +40755863653
Contact Alex:   Alex@thefeathers.ink      +40743488370